By Steve Dunford
WEST FRANKFORT –  Cali Wright scores a game high 22 points as the West Frankfort Lady Redbirds defeat the Eldorado Lady Eagles 66-63 in overtime last night at Max Morris Gym.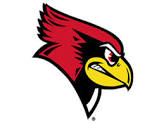 Madi Carpenter was the second Lady Redbird in double figures is 16, Megan Beery added 13 on the night.
Munds had 19, Mitchell 13 and Stafford 11 for the Lady Eagles.
The Lady Redbirds improve to (5-9) on the season.  They will host the Meridian Lady Bobcats Tuesday night in a 6:00 p.m. start.
Lady Redbird Coach Matt Hampleman had this to say about last night's win.    "We played well and scored when we needed too. Eldorado is a pretty scrappy team that shoots the ball well." 
Eldorado falls to 6-7.
WEST FRANKFORT BOX SCORE (66)  Wright 5 12-16 22, Carpenter 3 10-10 16, Berry  2 8-14 13,  Peavey 3 2-2 8, McLaren 2 0-0 4
Line Score
WEST FRANKFORT (5-9)    21 – 12 – 10 -12 –  66
ELDORADO (6-7)    10 – 13 – 17 – 15 – 8 – 63