By Steve Dunford 
SESSER – It was a match-up that lived up to its billing.  The overflowing crowd ad Sesser-Valier High School, sure received their five dollars worth.  The Goreville Blackcats cut the nets down last night, in a 65-63 win over the Sesser-Valier Red Devils.
With time elapsing under the :15, Peyton Geyman picked up the biggest rebound of his high school career to hit Tanner Dunn with a baseball pass with a wide open layup to put Goreville up 65-63.
Tyler Winchester, who hit a buzzer beater the night before against Woodlawn, had a good look and it rimmed in and out to give the Blackcats the win.
Sesser-Valier rushes out to a 10-3 lead. Lucas Gunter hits two threes during this stretch. Goreville goes on a 11-3 run to end the quarter.  Braden Webb hits two free throws in the closing seconds of the quarter to put the Blackcats up 14-13.
To start the second quarter there were three ties and four lead changes.  During that stretch Webb picked up two big assists, finding Cole Tosh wide open underneath the bucket.  The third time he was sent to the foul line, and he drained both of them.
The Devils go up by six when Preston Launius drains his second three of the quarter to give them a 30-24 lead,  Peyton Massey answers back with a three of his own.   The lead see-saws back between six and four.  Eli Gunter picks up a bucket in the closing seconds of the first half to put the Devils up 35-29.
In the third the Devils extend the lead to nine points.  Through this stretch Webb put the team on his back.  He rattled off six points and he found Tosh in the paint again twice.  Through this stretch, Winchester is fouled by Webb to pick up his third foul.  Lukas Gunter drives the lane two possessions later to pick up Webb's fourth foul.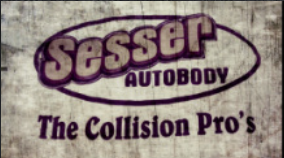 Instead of the Red Devils taking advantage of the situation, Morgan Bishop came up with a big three, as the momentum started to swing, then Massey hits a big thee to tie it at 47.  The third quarter ends with the score 50-49.
The Devils take a four point lead, then Tanner Dunn takes the deuce and the abuse.  If Darren Kinnard was in the house, that definitely would have been on Channel 3.
Coach Todd Tripp goes back to Webb after this at the five minute mark.  He did not last long as he fouled out at the 2:52 mark on a player control foul.  It was one of those block/charge calls that could have went either way.
You never want to see anyone get injured, but Webb hurt his ankle in the Goreville Invitational.  He did not play against Hardin County and missed the following game after the tournament against Z-R.  They had ten days off then.  In his first game back he scores 33 against West Frankfort.
Geyman throws his first long pass and hits Massey to put Goreville up 62-61.  The Blackcats run :45 seconds before the Devils foul Massey.
Massey hits 1-2 to as Goreville goes up 63-61.  Addsion Page hits two free throws to knot it up at 63.  Then I shared what happened in the last 15 seconds.
Braden Webb and Peyton Massey share the all time scores at 16,  Cole Tosh 13, and Tanner Dunn added 11 on the night for Goreville.
Even though they picked up sixteen points each, Preston Launius, Lukas Gunter, Tyler Winchester, and Joshua Gunter did a great job guarding Massey and Dunn, whether if they were their man, or help side defense.
Goreville Coach Todd Tripp had this to say about last night's win.  . Our kids did not quit.  I am  super proud of the way we responded all night!   It is a big win for my kids and happy they get a chance to enjoy this championship.
For the Red Devils Lukas Gunter, and Preston Launius lead with 13 each, twelve for Tyler Winchester, and ten for Addison Page had ten.
Goreville improves to 10-2 on the season.  They make the long trip to Campbell Hill to face to Trico Pioneers Friday, January 5th.
Sesser-Valier falls to 8-5 on the season.  They host Trico on the 6th.
Round two will take place on the on January 9th at Sesser.  Round three will take place February 9th at Goreville.  I would not be surprised if a round four takes place at the at the Hardin County Sectional.
Box Score
GOREVILLE (65)  Massey 2 2 6-7 16, Webb 5 1 3-5 16, Tosh 5 0 3-4 13, Dunn 5 0 3-4 13.  Geyman 2 0 0-0 4, Bishop 0 1 0-0 3,  Glidewell 1 0 0-0 2 Albright 0 0 0-0 0
SESSER-VALIER (63)  L. Gunter 2 2 3-6 13, Launius 3 2 1-2 13, Winchester 2 2 2-4 12, Page 2 1 3-4 10, J. Gunter 1 1 1-2 6,  Rock 2 0 1-1 5, E Gunter 1 0 0-0 2, Boles 0 0 2-2 2
Line Score
GOREVILLE (10-2)    14- 15 – 20 – 13  –  65
SESSER-VALIER (8-5)   13 – 22 – 15 – 16 – 63