By Steve Dunford 
SESSER – In the opening minutes of the first quarter, it was Tyler Winchester 10 Devils 0.  Winchester had a game high 28. points as Sesser-Valier moves to a date with the Woodlawn Cardinals.  They knocked Cobden to the fifth place bracket with a 77-62 victory.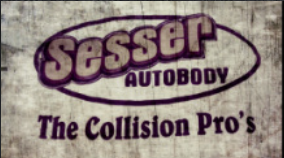 After Winchester picked apart the Appleknocker defense, Cobden goes on an 8-o run to cut it to 10-8.  The Red Devils spread the wealth, and Coach Garner goes deep into his bench, which in my view, is the deepest in Southern Illinois 1A basketball, to take a 19-12 lead.
The Devils go on several runs in the second quarter. Preston Launius was the key to several of the runs as he had seven points in the quarter.  You might see him on the all tournament team.  The Appleknockers were in deep foul trouble.  One thing that grabbed my attention is was post player Seth Boles stepping out and hitting his first of two threes. The Red Devils let at the half 44-29
Sesser ends up taking a 65-36 lead before Cobden goes on a seven point run.  When they faced continuous  clock in the fourth quarter it seems like they would go on a run.  After three quarters, the score was 70-46.
The Devils take a 77-51 lead, when Coach Garner begins to substitute freely, and run time off the clock.  Cobden goes on a 11-0 at the end of the game for a 77-62 finaL
As mentioned above, Winchester's 28 and Launius' 13 led the Devils scoring in double figures.
Dylan Lewey, Clayton Eck,  and John Russell all had eight points for the Appleknockers.
Sesser Valier improves to 7-4 on the season.  They play the Woodlawn Cardinals in a semi-final game at 8:00 p.m. this evening. If they win, they will play the Goreville Blackcats in the championship game at 7;00 p.m. tomorrow night.  If they lose, they will face off against their rivals, the Christopher Bearcats at 3:00 p.m. tomorrow.
Cobden fell to 9-7 on the year.   They play the Johnston City Indians at 6:30 this evening in the fifth place bracket at 6:30 this evening.
Box Score
SESSER-VALIER (77) Basso 0 0 0-0 0, L. Gunter 2 0 4-5 8, Winchester 5 3 9-9 28, E. Gunter 0 0 0-0 0, Launius 6 0 1-2 13, Pates 0 0 0-1 0, Rock 2 0 1-2 5, Kiselewski 0 0 0-0 0, Boles 3 2 1-1 13, Page 4 0 2-6 10.
2FG-22, 3FG-5, FT-18-26, PF-18.
Fouled Out:  Page
COBDEN (62) Franklin 1 0 3-6 5, Nance 0 2 1-2 7, Allen 1 0 1-1 3, Lewey 3 0 2-4 8, Russell 2 1 1-2 8, Britt 2 0 0-2 4, Eck 4 0 0-0 8, West 0 0 0-0 0, Inman 0 0 0-0 0, Flamm 1 1 0-0 5, Brumleve 4 0 6-7 14.
2FG-18, 3FG-4, FT-14-24, 
Technical Fouls:  Franklin
Line Score
SESSER-VALIER (7-4)    19 – 25 – 26 – 7  –  77
COBDEN (9-7)    12 – 17 – 16 – 16  –  62