By Steve Dunford 
SESSER – The Christopher Bearcats punched their ticket to the semi-finals of the Sesser-Valier Holiday Tournament as the defeat their BDC west foes, the Chester Yellow Jackets 58-53 yesterday.
The Bearcats jump out to a 13-7 lead, when Bradley Young goes to the bench with his second foul.  Chester takes advantage of Young being on the bench and outscores Christopher 11-4. as it was 18-11 in favor of the Yellow Jackets after one.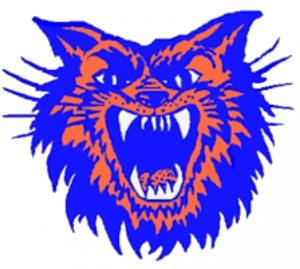 Chester takes a double digit lead, and Eric Stallman has to put Young back in and goes to a zone.  He capitalized by scoring seven points in the frame, but the Yellow Jackets were up 32-26 at the half.
Chester comes out ice cold to start the second half.  They go on an eight minute field goal drought.  Christopher capitalizes and outscores the Yellow Jackets 14-2, to take the lead 40-32.  There was the sophomore connection in the third as Bryce Pratt and Gabe Motsinger picked up six points each.
The Bearcats extend it to a 54-41 lead until the Haberberger  brothers show up and start bombing threes.  They chip away and cut the lead to 57-53 with :30 left on the clock.  Motsinger and Pratt was perfect from the line as the Bearcats end up with a 59-53 victory.
Bradley Young had a game high 16 points.  He also had seven assists and nine rebounds.  Bryce Pratt added 13.  Gabe Motsinger was the third Bearcat in double figures with 10.
"We shared the ball really well and was very unselfish today," Coach Eric Stallman said after yesterday's win.
Keith Kiner led Chester with 17 Collin Wingerter sdded 14 for the Yellow Jackets.
Christopher improves to 8-2 on the season. The Bearcats face another BDC team, and one of their biggest rivals, the Goreville Blackcats at 1:30 p.m. this afternoon.
Coach Eric Stallman had this to say about the match-up with Goreville this afternoon.  "Goreville is a tough match up for us. They do a lot of things well. Guarding Webb is a challenge for any team. He does such a good job in transition and is always a threat to shoot the three." 
Chester falls to 8-4 on the season.  They will face the Steeleville Warriors at high noon in the fifth place bracket.  The Yellow Jackets  defeated their Randolph county rivals, 59-52 in the third place game of the Murphysboro/Trico tournament.
Box Score
CHRISTOPHER (58)   Garver 0 0 0-0 0, Saeger 1 1 1-3 6, Motsinger 4 0 4-4 12, Young 4 1 5-8 16, Pratt 3 0 7-8 13, Hawkins 2 0 1-2 5, Flowers 3 0 0-0 6. 2 FG-15, 3FG-2, FT-18-25, PF-11.
CHESTER (53)  Jo. Haberberger 0 1 2-2 5, Ja. Haberberger 1 2 0-0 8, Cushman 1 0 0-0 2, Bollman 0 0 0-0 0, Reith 3 0 1-2 7, Wingerter 1 4 0-0 14, Kiner III 7 0 3-4 17.
2FG-13, 3FG-7, FT-6-8, PF-20.
Score By Quarters
CHRISTOPHER (8-2)  15 – 11 – 14 – 18 – 58
CHESTER (8-4)  19 – 18 – 2 – 19 – 53