Janice A. Fletcher, 63, of Akin, passed away at 6:28 a.m., on Wednesday,  July 27, 2016, at her home surrounded by her loved ones.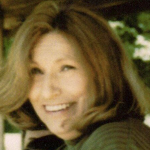 She was born on December 26, 1952, to John and Margaret (Butler) Hall in Christopher, IL. On July 31, 1976, she married Michael W. Fletcher.
 She was a member of the Franklin County Homemakers Extension. Janice enjoyed camping, fishing and spending time with her grandchildren. She also loved her dog Lucy.
 Janice is survived by her loving spouse, Michael Fletcher, a daughter, Tabatha Martin and husband David, of Mulkeytown, IL; two sons, David Fletcher and wife Melody, of Benton, IL and Robert "Bobby" Willis and significant other Bonnie Hudson, of Cookeville, TN; eight grandchildren, Christy Stanton and husband Jason, Cassie Baptist and husband Chase, Carl Lash and significant other Jemi Miller, Collin Fletcher and wife Kristen, Clayce Fletcher, Caylee Fletcher,  Jesse Willis and significant other Kelsey Docherty and Jay Willis; one great-granddaughter, Olivia Baptist; six brothers and sisters, Chuck Hall and wife Pam,  Joyce Forsythe and husband Scott,  Dixie Hall, Jon  Hall and Teresa Kelly-Foster, Dora Duncan and husband Jon and Karen Hall; brother and sister-in-laws, Terry Fletcher and wife Jackie, Pauletta Henson, Vickie Merriman and husband Richard and Curt Gibbs and numerous nieces, nephews & friends.
 She was preceded in death by her parents, John and Margaret Hall, father-in-law, Bob Fletcher, mother-in-law, Bobbie Coulter, brother, Bill Hall, infant sister, Lora Hall, infant brother, Carl Hall, brother-in-law, Donald Fletcher, infant brother-in-law, Ronald Fletcher, sister-in-law, Sandra Gibbs and grandson, Kyle Martin.
 Visitation will be held Friday, July 29, 2016,  from 12:00 p.m. – 2:00 p.m., at Pate Funeral Home, 301 South Main St, Benton, IL.  Funeral services will be held on Friday, July 29, 2016, 2:00 p.m., at the Pate Funeral Home, Benton, IL, with the Reverend Paul Reynolds officiating.
 Burial will take place in the Brady Cemetery, Akin, IL.
Memorial contributions may be made to the Brady Cemetery Fund and will be accepted at the funeral home.
Online condolences can be given at www.patefh.com.