Leonard L Riggs Sr. 90, of Christopher, IL passed away on Saturday May 7, 2016 at 6:50 A.M. at Helia Healthcare in Benton.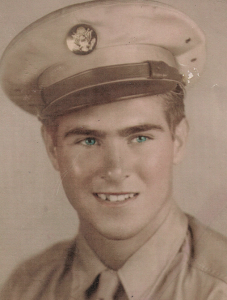 Born to Jack Riggs and Jeannie Alice (Naylor) Pearson on August 14, 1925 in Christopher.
Married Anna Mae Qualls on November 23, 1957, and she survives.
Survived by three daughters Loretta (Tom) Mitchell of Sikeston, MO, Kimberly (Chuck) Diuguid of Royalton, IL, Lucinda (Rodney) Hill of Christopher and one son, Leonard Riggs Jr of Christopher. Also survived by grandchildren: Eric Redding, Randy Redding Jr, Natalie Elam, John Mitchell, Jason Mitchell, Daniel Tolley, Donald Basenberg. Jr, Josh Basenberg, Melissa Leedle and Jared Diuguid.
Mr. Riggs is also survived by 22 great grandchildren and one great-great grandchild and many nephews and nieces. He was preceded in death by his parents, siblings Ervon Good, Clyde Riggs, Cecil Riggs, Velma Mae Riggs, Ruby Sisney, Helen Smith and daughter Consuela Redding Ward and one great-grandchild Ashley Dawn Redding. He served in the United States Army during WWII and was a coal miner, railroad worker, mechanical draftsman at Carmet in Christopher and finally worked at Tower's Mine Tool in Christopher. Excelled in track and was a pitcher for softball leagues in Christopher area. He was also an artist and a musician.
Funeral services will be on Wednesday May 11, 2016 at 1 p.m. at the Gilbert Funeral Home in Christopher.  Visitation will be on Wednesday May 11, 2016 from 11 a.m.. until the time of the service at 1 p.m. Burial will be in the Mulkeytown Cemetery.
For more information go to our website at www.gilbertfuneralhomes.com.