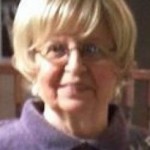 Marilyn L. Lux, 75, of Benton IL, passed away at 4:15 a.m., on Friday, January 20, 2017, in Benton, IL.
She was born on July 6, 1941, to Carlos and Madge Baldwin in Benton, IL.  Marilyn worked in the banking industry and in the jewelry department at Walmart.
Marilyn was a member of  the Grace Awakening Community Church. She enjoyed traveling, shopping, and spending time with family and friends.
Marilyn is survived by her son, Shannon Lux; two brothers, Jack  Baldwin and Jerry Baldwin; twin sister, Carolyn (Jim) Steckenrider; eight nieces and nephews; Michael Baldwin, Penny Hofstetter, Felicia Belgard, Jeff Wiggs, Amie Keck, Jill Lampley, Jami Dial, and Sarah Sullivan; and several great nieces and nephews.
She was preceded in death by her parents, Carlos and Madge Baldwin, one brother, Curtis "Curt" Baldwin, an infant sister, Patsy Ruth Baldwin, sister-in-law, Peggy  Baldwin, nephew, Patrick Baldwin
Services have been entrusted to Pate Funeral Home in Benton, IL.
Visitation will be held Thursday, January 26, 2017, from  6:00 p.m. to 9:00 p.m. at Pate Funeral Home, 301 S. Main Street, Benton, IL
Funeral services will be held on Friday, January 27, 2017, at 1:00 p.m. at the Pate Funeral Home, Benton, IL, with Pastor Ken Petty and twin sister Carolyn Steckenrider officiating.
Burial will take place following services in the Masonic and Odd Fellows Cemetery.