James Wesley Whitecotton, 77, of Sesser, IL passed away April 20, 2016 at his home.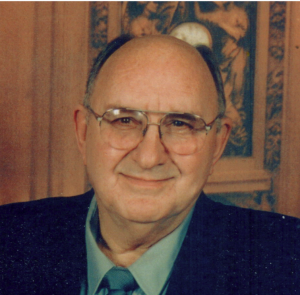 Mr. Whitecotton was born on August 4, 1938 in Stiritz, IL, the son of Paul Whitecotton and Edna (Thome) Whitecotton.
He married Marie (Mork) Whitecotton on May 20, 1964 and she survives of Sesser.
He is survived by his children, Renee Colman, Phoenix, AZ, Tim and Shawna Whitecotton, Jacksonville, FL, Tammy and Joe Bushong, Waltonville, IL, Terry and Kim Whitecotton, Buckner, IL and Todd and Amy Whitecotton, Seabrook, TX: grandchildren David, Sarah, T.J., Kelsey, Tyler, Trace, Wes, Brook, Cheyenne, Ryder, Cutter, Connor, Trinity and Angelis, Seiley; brothers and sisters Carolyn and Clyde Hollars of Chicago, IL, Betty Vecchio of Granger, IN, Linda and Rich Regaldo of Bowlingbrook, IL and Bruce and Rhonda Whitecotton of Chicago, IL; five surviving great-grandchildren.
He was preceded in death by his parents, one son Tom Whitecotton, and two brothers Al Whitecotton and Larry Whitecotton.
Visitation will be at the Brayfield-Gilbert Funeral Home in Sesser on Saturday April 23, 2016 from 11 a.m. until 1 p.m. Per his wishes there will be no funeral service, cremation will follow the visitation.
Brayfield-Gilbert Funeral Home, in Sesser, is in charge of arrangements.
For more information visit www.gilbertfuneralhomes.com.