DAHLGREN — Larry Beaty, 65, passed away Saturday morning, March 19, 2016, in Hamilton Memorial Hospital Emergency Room.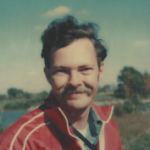 Mr. Beaty was born Nov. 28, 1950, in Christopher, the son of Howard and Ione (Mundell) Beaty.
He married Cheri (Piper) on June 19, 1977, in New Hope Missionary Baptist Church in Benton by the Rev. Sandy Bain, and she survives.
Mr. Beaty retired from Continental General Tire. He liked to fish, and nothing made him happier than having all of his family around the pond fishing with him.
He lived for his family, he loved his children and grandchildren, and he was an avid Cardinals fan.
Survivors include his wife, Cheri Beaty of Dahlgren; daughter, Tracy Norris and husband, Brian, of Benton; two sons, Wes Beaty and wife, Jessica, of Christopher and Nathan Beaty and wife, Katrina, of Ewing; grandchildren, Isaac, Olivia, Caleb, Logan, Aiden, Trevor and Trace; mother, Ione Beaty of Ewing; mother-in-law, Margey Piper of McLeansboro; three sisters, Linda Howard and husband, Larry, of Mount Vernon, Delenise Sneed and husband, Dennis, of Benton and Debbie Burzynski and husband, Russel, of Paducah; and his dog, Hurley.
He was preceded in death by his father, Howard Beaty; father-in-law, Theodore "Ted" Piper; son, Adam Beaty; and grandparents.
Services will be at 11 a.m. Wednesday, March 23, in Johnston Funeral Home in Ina with the Rev. Sandy Bain officiating. Burial will be in Shiloh Cemetery in Whittington. Visitation will be from 5 to 8 p.m. Tuesday, March 22, at the funeral home.
In lieu of flowers, memorials may be given to a college fund established for his grandchildren.