David "Hacksaw" Flannigan , 72, of Thompsonville, IL, passed away at 7:00 a.m., Friday, January 12, 2018, at his home surrounded by his family.
He was born on February 16, 1945, to Weldon and Julia (Williams) Flannigan in West Frankfort, IL. David graduated from Benton Consolidated High School in 1961. David worked as a Boilermaker for Local #374. On January 23, 2003, he married Edith Harding and she survives.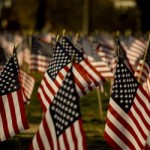 David served in the United States Army during the Vietnam War. He also was a member of Plaster's Grove Freewill Baptist Church. David was a loving, husband, father, and grandfather. He enjoyed working outside doing yard work and taking care of his dogs and birds.
David is survived by his loving wife, Edith, one son, Thomas (Becky) Flannigan; one daughter, Tammy Flannigan; four grandsons, Zach Flannigan, Braden Flannigan, Peyton Jackson, and Parker Jackson, and one sister, Patty Heifner.
He was preceded in death by his parents Weldon and Julia Flannigan, brother, Billy Ray Flannigan, and one sister Linda Dunford.
Services have been entrusted to Pate Funeral Home, 301 S. Main St., Benton, IL.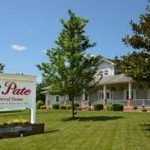 Visitation will be held from 11:00 a.m. to 2:00 p.m., on Saturday, January 20, 2018, at Pate Funeral Home, Benton, IL.
A memorial service will follow at 2:00 p.m., with Pastor Kent and Steve Dunford officiating. Military rites will be performed by the Benton American Legion Post 280, VFW Post 2671 and the United States Army Honors.
Memorial contributions maybe made to Hospice of Southern Illinois and will be accepted at the funeral home.
Online condolences can be given at www.patefh.com.