Phyllis June Reece, 70, of Christopher, died Oct. 1, 2014 at her daughter's home surrounded by friends and family.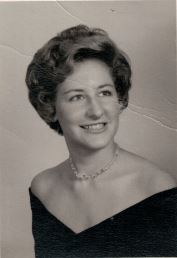 Phyllis was born March 15, 1944 in Eldorado, to David Robert and Eathel Juanita (Biggerstaff) Roberts.
She was a homemaker and a member of the Whittington Church.
Phyllis is survived by her children, Julie and Allen Eubanks, Christopher, IL, John and Gisele Reece, Mulkeytown, IL, Jeffrey Reece, Carbondale, IL, Michael Reece, Mulkeytown, IL and Timothy Garrison, Carbondale, IL.
She is also survived by grandchildren Bradley Restivo, Andrew Reece, Amber Reece, Ender Reece, Zyler Reece and Inara Reece.  She was preceded in death by her parents and one brother, Randall Roberts.
Graveside services will be held Saturday, October 4, 2014 at 11 a.m. at Harrison Cemetery in Buckner with Brother Greg Shelton officiating.  There will be no visitation, friends and family are asked to meet at the cemetery
In lieu of flowers donations can be made to the Whittington Church.  Gilbert Funeral Home in Christopher is in charge of arrangements.