Leona Marie Osborne, age 71 of Benton, passed away at 12:55 p.m. Saturday, September 10, 2016 at the Shawnee Rose Care Center in Harrisburg.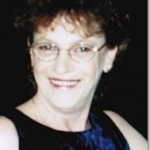 Funeral services will be held at 1 p.m. Thursday, September 15, 2016 at the Leffler Funeral Home, with Elder Willie Huffine officiating.  Burial will be in the Bald Hill Cemetery in Scheller.  Visitation will be from 11 a.m. Thursday until the funeral hour, at the Leffler Funeral Home of Benton.
Leona Marie Osborne was born on July 7, 1945 in West Frankfort, IL, the daughter of Edward Eads and Lillian Marie (Donkin) Eads.  She was married to Meredith Lee Osborne, and he preceded her in death on July 4, 2002.
She worked as a CNA and a rehabilitation nurse at many different area nursing facilities, which include Helia Health Care and Rehabilitation Center, Benton Health Care and Rehab., and the Park View Nursing Home.
Leona liked to watch television, especially the "Price is Right" and soap operas, including "The Bold and the Beautiful," and "One Life to Live."
Most of all she enjoyed and loved her family. She especially enjoyed spending time with her grandchildren and great-grandchildren.
Leona is survived by her two children: Mike Osborne and wife Anna of Benton, Lisa Osborne and fiancée Paul Johnson of Eldorado; four grandchildren: John Osborne and wife Cindy of Ewing, Justin Osborne of Benton, Jessica Duncan of Benton, Jerica Stubblefield and fiancée Trevor Meyers of Macedonia; five great-grandchildren: Karter Osborne, Ethan Osborne, Lillian Osborne, Addyson Lampley and Ethan Kreowicz.
She was preceded in death by her parents; husband; and a grandson Kaybrin James "KJ" Osborne; two brothers-in-law: Roy Dean Osborne and Devon Osborne.
Memorial contributions may be made to the Franklin County Animal Shelter and will be accepted at the funeral home.
To leave the family online condolences, or to share memories of Leona, visit www.lpfuneralhome.com