PINCKNEYVILLE — Danny Ray Finney, 51, formerly of Pinckneyville, was born April 3, 1965, in Du Quoin, and left this life on May 15, 2016.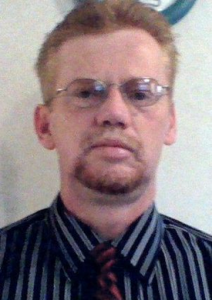 Danny loved hunting and fishing especially with his sons.
He was a member of Volunteer Fire Departments of West City and Sesser. He was a member of Williamson County EMA. He worked for many years for Sesser Post Office.
Dan loved his Cardinal's baseball, cooking for family and friends, and playing church league softball.
He was a member of West Frankfort Third Baptist Church.
Danny was the beloved father of three sons, Daniel Isaac Finney, Samuel Braden Finney and Adam Alexander Finney all of Pinckneyville; ex-wife, Jeanine (Batson) Finney of Pinckneyville; mother and stepfather Fay (Huggins) and Henry Clark of Du Quoin; stepmother, Sharon Finney of Valier; brothers and sisters, Christina (Raymond) Farthing of Tamaroa, Douglas (Shelly) Clark of Du Quoin, Jammie Queen and fiancé, Matt Bodine, of Sesser, Jeremy Clark of Fort Wayne, Indiana, and Jasmine Clark of Du Quoin.
He is also survived by several aunts, uncles, nieces, nephews, and cousins. He will be greatly missed by his family and friends.
He was preceded in death by a daughter Caitlyn Finney; son, Donovan Finney; father, Raymond Finney; grandparents; cousins; brother-in-law; and a sister-in-law.
Funeral services will be at 11 a.m. Friday, May 20, in Brayfield-Gilbert Funeral Home in Sesser, with Brother Ray Baggott officiating. Burial will be at Nine Mile Cemetery. Visitation will be from 5 to 8 p.m. Thursday, May 19, at the funeral home.
In lieu of flowers donations can be made to the family and will be accepted at the funeral home.