SESSER – Danny Kevin Page, 66, passed away unexpectedly on March 2, 2017, while working on the land that he loved.  He loved that land second only to his family, which was his proudest accomplishment.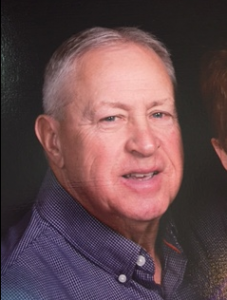 Danny was born August 22, 1950, at Miner's Hospital in Christopher to Evan W. Page and Hazel (Roberson) Page.  He married Shelley (Marlo) Page on March 22, 1969, and together, they shared 47 years of marriage.
Danny is survived by his mother, Hazel, and wife, Shelley, both of Sesser.  He is also survived by his son, Brian and Natalie Page of Sesser; his daughter, Heather and Ben Rice of Sesser; his grandchildren, Addison Page, Carlie Page, Ryker Rice, and Kyler Rice, all of Sesser; his brother, Lloyd and Peggy Page of Macomb; his brother-in-law, Joe and Nancy Marlo of Sesser; his nephews, Brent Page, Damon Page, Justin Marlo, and Camron Marlo; his niece, Brook Williams; and his great nieces and nephews, Jessie Page, Bria Williams, Cale Williams, Max Marlo, Alex Marlo, Jovie Page, and Elliot Page.   Danny was preceded in death by his father.
Danny, who was known to all as a hard-working man, worked over 22 years as a coal miner at Freeman United Coal Orient 3 and Orient 6.  He then worked for the Illinois Department of Corrections and retired after 20 years of service.  While working for IDOC, he started Page Construction & Home Repair with his son, and they worked in business together until 2015.
Funeral services will be held on Tuesday, March 7, 2017, at 11:00 AM at Brayfield-Gilbert Funeral Home in Sesser.  Visitation will be held on Monday evening from 4:00 until 8:00 PM at the funeral home.  In lieu of flowers, memorial contributions may be made to the Sesser-Valier School Athletic Department or the Sesser-Valier Outdoorsmen Club.