Edna F. Rosenberger, 73, of Benton, IL, passed away at 2:15 p.m., Thursday, January 5, 2017, at SSM Good Samaritan Hospital in Mount Vernon, after a brief illness. She was born on May 1, 1943, to Benjamin and Bertha (Hendricks) Carroll in West Frankfort, IL.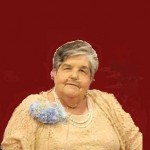 Edna retired as a station manager in radio broadcasting. On June 19, 1965, she married Jerome D. Rosenberger.
She was a passionate dog rescuer and enjoyed traveling and reading. Edna was a devoted wife, mother and grandmother.
Edna is survived by her loving spouse of 51 years, Jerome D. Rosenberger; one daughter, Jerilynn Rosenberger and Terrence Koenan of Meriden, CT; one son, Benjamin Rosenberger of Benton, IL and two grandsons, Dean Peters and Spencer Peters and countless nieces, nephews, cousins and friends.
She was preceded in death by Father, Benjamin and Bertha Carroll and several brothers and sisters.
Visitation will be held Sunday, January 15, 2017, from 1:00 p.m. to 3:00 p.m.at Pate Funeral Home, 301 S. Main St., Benton, IL. Funeral services will be held on Sunday, January 15, 2017, 3:00 p.m. at the Pate Funeral Home, Benton, IL.  Per Edna's wishes cremation took place.
Memorials may be made to the Second Chance Rescue or the National Humane Society.
Online condolences can be given at www.patefh.com.