Audrey Jo Meracle, age 61, of Benton; passed away at 1:58 p.m. Friday, January 26, 2018 at SSM Good Samaritan Hospital of Mt. Vernon.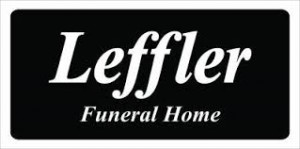 Memorial Celebration of Life Services will be held at 2:00 p.m. Friday, February 2, 2018 at the Leffler Funeral Home of Benton.
Audrey was born on September 6, 1956 in Eldorado, IL, the daughter of Dwight Kenneth Erwin and Mildred Elizabeth (Mangrum) Erwin.
She formerly worked as a cleaning lady.
Audrey loved her cats, and she enjoyed playing cards.
She is survived by four sisters: Deloris M. Mayberry and husband Jim of Flora, IL, Joyce Arlene Bennett and husband Daniel of Tennessee, Brend Kay Beasley of Depew, OK, Phyllis Ann Erwin of Benton, IL; four brothers: Kenneth L. Erwin of Benton, IL, Ronald C. Erwin of Benton, IL, Curtis G. Erwin and wife Cathy of Cape Girardeau, MO, Douglas Erwin and wife Tammy of Akin, IL; and several nieces and nephews.
She was preceded in death by her parents; and a sister Sharon B. Webb.
To leave online condolences to the family, or to share memories of Audrey, visit www.lpfuneralhome.com