Herbert Ray Benedict, 82, passed peacefully in his sleep at his home, in Sesser, Illinois, on the morning of August 27, 2015.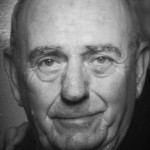 A funeral service is scheduled for 1 p.m. on Saturday, August 29, 2015 at Brayfield-Gilbert Funeral in Sesser, Illinois with the Rev. Larry Cook officiating. Visitation will be from 11 a.m. until the time of the service at 1 p.m. Interment at Paradise Cemetery will immediately following the service.
Herb was born to parents Samuel Clyde and Mamie Lemmon Benedict on August 12, 1933.
On November 17, 1950, he married the love of his life, Ceola Goforth, in Osceola, Arkansas. He then began a long career in the coal mines. In his spare time, he raised and enjoyed horses, shared his tremendous love with his children and grandchildren, and always offered a helping hand to anyone in need.
After 42 years in the coal industry, he retired from Amax Coal Company in 1993. After retirement, he and Ceola traveled the United States in their motor home. Then eventually spent every winter in Brownsville, Texas. However, he always came home in the spring to be with his family – for him, six months was long enough without them.
Herb is survived by his loving wife Ceola, two sons and a daughter; Rick Benedict and wife Sharon, Kenny Benedict and wife Rebecca, and Carolyn Davis and husband Wayne. Grandchildren; Ricky Benedict, Tim Benedict, Veronica Tripp, Joanna Miller, Emily Fitzpatrick, Chelsea Zettler, Chloe Benedict, Caleb Davis and their families including 14 great grandchildren and 4 great-great grandchildren.
For more information go to www.gilbertfuneralhomes.com.