Bill Fitzpatrick, 88, of Benton (Rend City) IL,  passed away Sunday morning, August 27, 2017 at the VA Medical Center in Marion.
He was born in West Frankfort, IL on September 29, 1928, the son of Charles & Dealie Mae (Davis) Fitzpatrick.
He married Rose Mary (Freeman) on October 6, 1946, in Rend City, and she survives.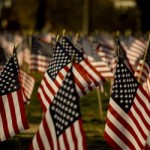 Mr. Fitzpatrick was a World War II Navy Veteran.
He is survived by his wife, Rose Mary Fitzpatrick of Benton, three children; Bill Fitzpatrick and wife Shirley of Sunnyvale, CA ,Brian Fitzpatrick and wife Patti of Benton,
Joy Luster and husband Jim of Benton, nine grandchildren 16 great-grandchildren, and two great-great grandchildren.
He is also survived by two sisters, Martha and Rose, and six brothers, Dutch, Bob, Rick, David, John and Don.
Mr. Fitzpatrick was preceded in death by his Parents, by two  sisters: Etta & Ramona and by four brothers,  George, Chuck, Jack and Dennis.
Funeral services will be held at 1:00 P.M. Wednesday, August 30th at the Rend City Baptist Church with Rev. John West officiating. Burial with Military Rites by the Benton American Legion, VFW, and Navy Honor Guard will be in the Mt. Pleasant Cemetery.
Visitation will be after 11:00 A.M. on Wednesday at the Church.
In lieu of flowers, Memorials in Mr. Fitzpatrick's memory may be made to the Rend City Baptist Church.
The Morton & Johnston Funeral Home in Benton is in charge of arrangements.  For more information or to sign the online guest register please visit www.mortonjohnstonfuneralhome.com.