Thomas S. "Tom" Huffine, Sr., 76, of Macedonia, passed away on February 23, 2018, at his residence.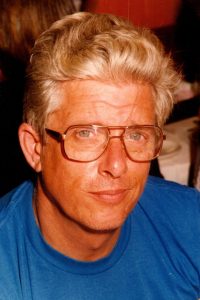 He was born on July 3, 1941, to Delmar and Evelyn (Tyler) Huffine in Chicago, IL. In 1962, he married the former Barbara B. Billings.
Tom was a loving father.  He enjoyed fishing, manicuring the lawn, completing puzzles, loved eating delicious food and was a Jack of all Trades.
Mr. Huffine is survived by his three children, Thomas (Holly) Huffine, Jr., Anthony R. "Tony" Huffine and Pamela Huffine; one granddaughter, Amber Huffine; and a sister, Carolyn Huffine.
He was preceded in death by his parents, and his loving wife, Barbara B. (Billings) Huffine.
Funeral arrangements have been entrusted to Pate Funeral Home, 301 S. Main St., Benton, IL.
Visitation will be held Wednesday, February 28, 2018, 10:30 a.m. – 11:00 a.m., at Pate Funeral Home.
Funeral services will follow visitation on Wednesday, February 28, 2018, 11:00 a.m., at the Pate Funeral Home.
Per Mr. Huffine's wishes cremation will take place following funeral services.
Memorial contributions may be made to the Salvation Army and will be accepted at the funeral home.
Online condolences can be given at www.patefh.com.