Maggie Lee Perry, 89, of Benton, IL passed away Wednesday, May 25, 2016 at Stonebridge Senior Living Center, in Benton.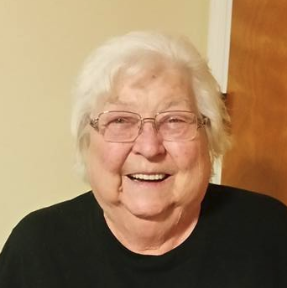 She was born in Letcher County, KY on March 7, 1927 the daughter of Watson G. and Dora (Kincer) Adams.
She married Edward L. Perry, Sr. on March 25, 1949 in Mayking, KY and he preceded her in death on March 15, 2002.
Her family was her life. She loved cooking and doing for them. She was well known for her 25 years employment at Benton-West City Bonanza.
Mrs. Perry is survived by her children, Kenneth (KP) Perry and wife Diana, of Benton, Edward Perry, Jr. and wife Sheila MacVeigh, of Gibsonia, PA and Lisa Odom and husband Alan, of Benton; six grandchildren Joel Perry and Ashley Taylor, of Logan, IL, Jeffrey Perry and wife Anne of Battle Creek, Michigan, Jamie Lynn Perry, of Chicago, Aaron Odom, of Benton, Kristen Odom, of Benton and Ashley Odom, of Benton; great-grandchildren Mackenzie, Benjamin and Lilly Perry and Jayden, Vance and Jameson.
Mrs. Perry was preceded in death by her parents, husband and by six siblings.
Funeral services will be held at 11 a.m. on Saturday, May 28, 2016 at Morton & Johnston Funeral Home, in Benton with the Rev. Mark Minor officiating. Visitation will be from 6 to 8 p.m. on Friday, May 27 at Morton & Johnston Funeral Home.
For more information or to sign the online guest register go to www.mortonjohnstonfuneralhome.com.