Rebecca Jane Malkovich – age: 53
(April 25, 1961 to September 22, 2014 )
Resident of Benton, Illinois
Visitation Information:
GRAVESIDE SERVICES: 11:00 a.m. Saturday, September 27, 2014
Masonic & Odd Fellows Cemetery
12740 Odd Fellow Lane
Benton, Illinois 62812
CELEBRATION OF LIFE SERVICE: Will be held at a future date
Obituary:
Rebecca Jane Malkovich, 53, died at 3:35 p.m., Monday, Sept. 22, 2014, in Barnes-Jewish Hospital in St. Louis.
Rebecca, known as Becky to all who knew and loved her, was born April 25, 1961, in Benton, the daughter of Daniel Leon Malkovich and Joe Anne (Choisser) Malkovich.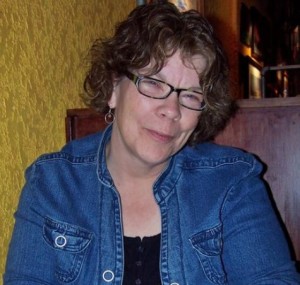 Becky was a 1979 graduate of Benton Consolidated High School. She was a gifted writer who grew up in the world of newspapers. She had a special connection to the Benton Evening News, a newspaper her family owned until 1986. Even as a child, she showed an exceptional talent for sleuthing, so much so that she was known as the BBI. The Becky Bureau of Investigation initially focused on sibling misbehavior but eventually branched out to the entire community. She was not content to rely on her extensive experience and went back to school, graduating with a Bachelor's degree in Journalism from Southern Illinois University Carbondale.
For the past decade, Becky worked as a reporter for The Southern Illinoisan. She was passionate about the people and places of Southern Illinois and dedicated her considerable talents to telling their stories in her unique voice. She had a gift for putting people at ease and making everyone feel like her best friend, whether they were being interviewed or just catching up over coffee.
Becky loved her sons Jake and Eli, her family and friends, music, good writing, coffee and her pets, Captain (the famous dog) and Kitty. She was generous: with her time, her compassion and her distinctive laugh. She hated the limelight but was eager to shine it on others. She would have found this obituary too long and effusive, despite the fact that it doesn't begin to capture the incredible person she was. She will be fiercely missed.
Becky is survived by her sons, Jake Ivanovich of Carbondale and Eli Ivanovich of Benton; brother John Malkovich and Nicole Peyran of Cambridge, Mass.; sister Melissa Malkovich of Seagrove Beach, Fla.; sister-in-law Debbie Malkovich of Sesser, Ill.; nieces and nephews Matthew Malkovich and wife Brandi of Orlando, Fla., Loewy and Amandine Malkovich of Portland, Ore., Jesse Starita and wife Anh Dao Pham of Lincoln, Neb., Tim Eubanks and wife Kim, grandnephew T.J. Eubanks and grandniece Bayley Eubanks of Sesser, and grandniece Mila Joe Malkovich of Orlando.
She was preceded in death by her parents, sister Amanda Malkovich and brother Daniel Malkovich.
Graveside Services will be held at 11:00 a.m. Saturday, September 27, 2014 at the Masonic and Odd Fellows Cemetery in Benton, with Rev. Mark Minor officiating. Leffler – Poulson Funeral Home of Benton is in charge of the arrangements.
In lieu of flowers, contributions can be made to Becky's children in the name of Eli Ivanovich and will be accepted at the Leffler – Poulson Funeral Home, 401 East Main Street, Benton, IL 62812.
To leave online condolences to the family, visit www.lpfuneralhome.com