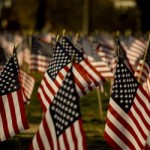 W. Frank Thurmond, 100, of Benton IL, passed away at 10:20 p.m., on Monday,  March 27, 2017, at the Benton Rehab and Health Care Center.
He was born on January 19, 1917, to Claud and Clara (Overturf) Thurmond in Macedonia, IL.  Frank retired as a coal miner for the Orient #1 mine. He married Norma "Pooter" Hennessy and she preceded him in death.
Mr. Thurmond served in the United States Navy and was a veteran of WWII. He was a member of  the U.M.W.A. Local 2117 and the American Legion Post 280.
Frank is survived by his daughter, Jeanette DeGroot of Burlington, WI; special friend, Patricia O'Brien of Benton, IL; special niece, Missy Wilker; and many grandchildren and great-grandchildren.
He was preceded in death by his parents, Claud and Clara Thurmond, wife, Norma "Pooter" Thurmond, one son, William Thurmond; two sisters and one brother.
Per Frank's wishes cremation will take place.
Funeral Arrangements have been entrusted to Pate Funeral Home, 301 S. Main St., Benton, IL.
Online condolences can be given at www.patefh.com.