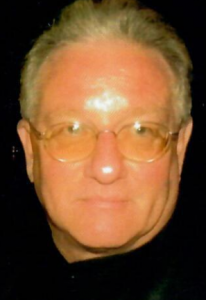 James F. Perrotto, 60, of Royalton, IL, died suddenly at his home Wednesday, April 25, 2018.
He was born July 13, 1957 in Meadville, PA and spent much of his youth in Southern Illinois. He graduated from Frankfort Community High School in 1975 and attended Southern Illinois University in Carbondale.
James was president and CEO for many years of Barber Mine Timber Company, Inc., a wood products firm located in Perry County. He was also a member of the boards of directors of several publishing companies, including Community Media Group, Oelwien Publishing Co., Timmus Investments and Mississippi Publishing Company.
He was a devout member of the Church of Jesus Christ of Latter Day Saints.
James traveled extensively throughout South and Central America, residing in Roatan, Honduras, Panama City, Panama and Cancun, Mexico.
He was preceded in death by his paternal grandparents, Ann Bagnato Perrotto and James Perrotto; maternal grandparents, Harriet and Fred Gisewhite and several aunts and uncles.
James is survived by his wife, Luz Adriana Narvaez Chara Perrotto, whom he married in Bogota, Columbia in 2007; mother-in-law and father-in-law Maria Rubiela Chara and Guillermo Narvaez Espana, both of Cali, Columbia.
Also surviving are his parents, Jill Gisewhite Perrotto and L.J. Perrotto, of West Frankfort. Other survivors include his brothers and their wives, John D. Perrotto (Tammy), of Dutzow, MO, Mark J. Perrotto (Kendra), Tunnell Hill Lake of Egypt; niece Jenna Perrotto Johnston (Walter) and daughter Paige, of Columbus, OH; nephews Gregory Perrotto, of Wolcott, Indiana, Garrett Perrotto, Kansas  City, MO; aunts and uncles Linda Perrotto Johnson, of Erie, PA, Helen and Fritz Gisewhite, of Akron, Ohio; Roslyn Mullen, Atlanta, GA along with several cousins.
Visitation will be from 5 p.m. to 8 p.m. on Friday, April, 27, 2018 at Union Funeral Home, in West Frankfort. Funeral services will be held Saturday, April 28, 2018 at 11 a.m. at the Church of Jesus Christ of Latter Day Saints, Route 37 South (Foxcroft Ward). Burial will follow at Tower Heights Cemetery, West Frankfort.
Online condolences of sympathy can be made at www.unionfh.com.