http://www.bentoneveningnews.com/sports/20171014/svww-red-devils-blow-past-vienna-goreville-38-13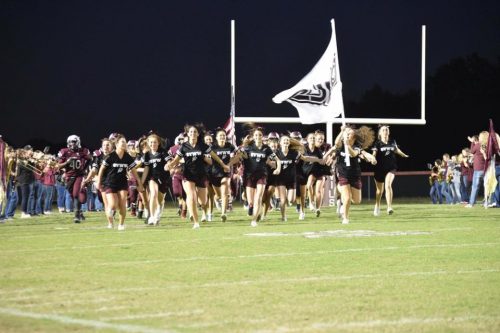 SESSER, IL (Richard Blakely, Benton News. Please click on the link above for the full story.  Here is an excerpt below.)
The Sesser-Valier/Waltonville/Woodlawn Red Devils got off to a bit of a slow start in Friday's home game with Vienna-Goreville, but still managed a 38-13 win over the Eagles at Carrol Kelly field.
The SVWW offense racked up 390 rushing yards in the game. Peyton Rock collected 55 yards on nine carries. Tanner Eubanks added 52 yards on three tries and Smith was 4-7 passing for 58 yards and one touchdown.
Lukas Gunter had 48 yards on two catches and one touchdown. The Red Devil defense held the Eagles to 170 yards rushing. Nolan Dahncke paced the Eagles with 82 yards on 14 carriers. He had 59 yards on his last two carriers late in the game. Logyn Fassato was 2-3 passing for 49 yards and one touchdown to Dahncke.